Small-Firm Conference and Regional Bench-Bar Forum
Southwest Virginia Higher Education Center
September 24, 2021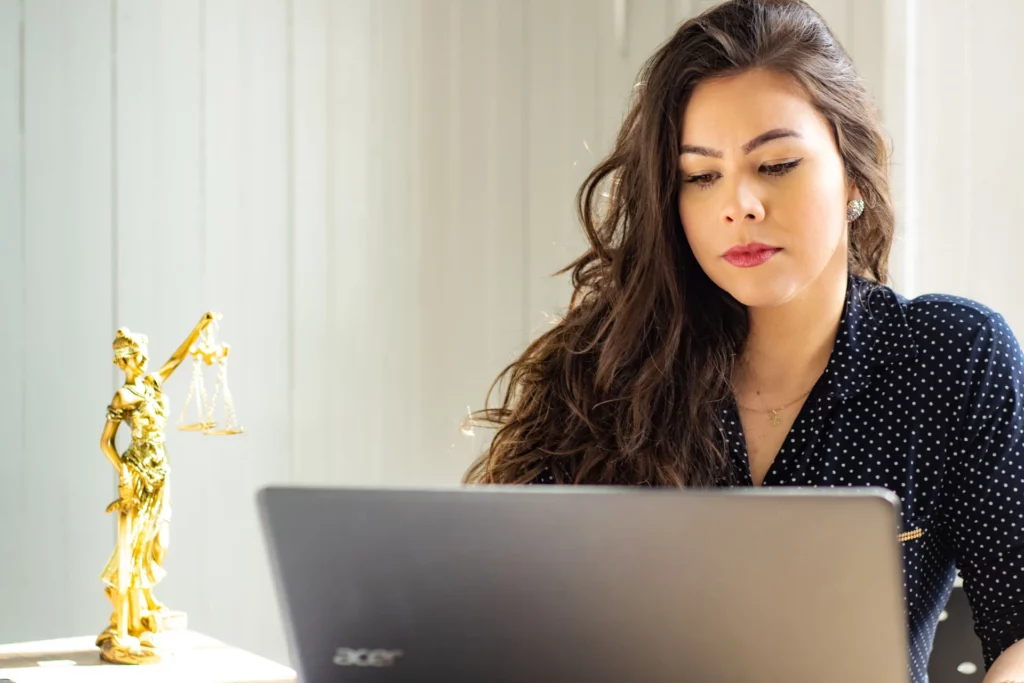 Hosted by
Washington County Bar Association


8:30 – 8:45
Welcoming Remarks, Etc.
The Honorable C. Randall Lowe, Judge, 28th Judicial Circuit of Virginia
Jay B. Myerson, Esq., President, Virginia State Bar
8:45 – 9:45
The Intersection of Ethics, Competence, and Lawyer Well-Being (1 hour Ethics)
Angeline Saferight Lloyd, MS, LPC, NCC, CCTP, Southwest Regional Program Manager, Virginia JLAP
Janet P. Van Cuyk, JD, MSW, Tidewater Regional Program Manager, Virginia JLAP
9:45 – 10:45
Dual Tracks: Choose 1 of 2 Presentations To Attend

A Juvenile Justice Primer: Defending Our Youth
Robert M. Galumbeck, Esq., Senior Partner, Galumbeck & Kegley, Attorneys
Thomas R. Scott Jr., Esq., Senior Partner, Street Law Firm, LLP

-OR-

Bankruptcy: The Basics For Non-Bankruptcy Practitioners
Rachel Jones, Esq., Staff Attorney, Office of the Chapter 13 Trustee, Western District of Virginia
Brandon Snodgrass, Esq., Snodgrass Law Firm, PLC
10:45 – 11:00
Break
11:00 – 12:00
Legislative Update
William C. Wampler III, Esq., Delegate, Fourth District, Virginia House of Delegates
12:00 – 12:15
Grab Boxed Lunch and Take Your Seat for the Next Presentation
Lunch Sponsored by The McCammon Group, Ltd., Leaders in Dispute Resolution
Remarks from a Representative of the McCammon Group, Ltd.
12:15 – 1:15
CYA: Compliant Yearly Audit Trails / Fiduciary Standards & Best Practices
What to do When You are Responsible for Someone Else's Money
Chris Salyer, JD, CDFA®, Owner, Wealth Strategies, LLC
1:15 – 2:15
Recent Developments in Housing Law
Christine E. Marra, Esq., Director of Housing Advocacy, Virginia Poverty Law Center
2:15 – 2:30
Break
2:30 – 3:30
What's New at the Court of Appeals of Virginia and Supreme Court of Virginia
Monica Taylor Monday, Esq., Managing Attorney and Head of Appellate Practice, Gentry Locke, Attorneys
3:30 – 4:30
What Every Lawyer is Terrible At Except You, Right? Understanding the File Documentation Problem (1 hour Ethics)
Andrew S. Gerrish, Esq., Frith Anderson & Peake, P.C.
4:30
Adjourn
Janet P. Van Cuyk
Janet Van Cuyk is a lawyer and social worker who joined the Virginia Judges and Lawyers
Assistance Program in 2020 as the Tidewater Regional Program Manager. She has worked
directly with adolescents and adults with mental health concerns and other stressors in a
variety of settings and, in a legal capacity, in a law firm and in state government.

Ms. Van Cuyk has an undergraduate degree in Psychology and Sociology from Boston
College; a Master in Social Work degree from Virginia Commonwealth University; and her
law degree from the University of Virginia.

Robert M. Galumbeck
Robert M. Galumbeck is a senior partner in the law firm of Galumbeck, Dennis and Kegley,
Attorneys, with offices in Wytheville and Tazewell, Virginia. Mr. Galumbeck is a 1973 graduate
of the University of Virginia and obtained his J.D., in 1976, at the Marshall Wythe School of Law
at the College of William and Mary. He has served as Commonwealth=s Attorney and as County
Attorney for Tazewell County, Virginia. He is a general practitioner, with a particular emphasis
in the areas of family law and criminal law. He has previously served as a member of the Board
of Governors of the Virginia Trial Lawyers and as chair of the Virginia State Bar Disciplinary
Committee for the Tenth District (Section II). He has previously been recognized in the fields of
family law and criminal law as one of Virginia=s ALegal Elite@ by Virginia Business magazine and
has been recognized as one of Virginia=s ASuper Lawyers@ by Virginia Super Lawyers magazine
including 2020. He is listed in Martindale-Hubble=s Bar Register of Preeminent Lawyers. Mr.
Galumbeck has been a contributor and lecturer for the following: 2008 Family Practitioners Guide
to Trial Advocacy CLE course, 2009 Annual Solo and Small Firm Law Practice Institute, 28th
Annual Family Law CLE, National Center for Family Law 2009 State of the Family Conference as
well as subsequent CLEs on the subjects of Drunk Driving and other Serious Traffic Offenses (in
Abingdon and Richmond, Virginia) and Appeals in Domestic relations Cases in Abingdon,
Virginia. He is a fellow of the American College of Trial lawyers. He was selected by Virginia
Lawyer=s Weekly as a ALeader in the Law,@ along with approximately 30 others from around the
State in 2012.

Andrew S. Gerrish
Andy Gerrish – Frith Anderson and Peake, focuses his practice on civil litigation, particularly in
the areas of insurance defense; insurance coverage; premises liability; legal malpractice;
professional liability; community associations; and architect, engineer, and contractor liability.

Before joining Frith Anderson + Peake, Andy clerked for the judges of the First Judicial Circuit of
Virginia in Chesapeake, Virginia, and the judges of the Twenty-third Judicial Circuit of Virginia in
Roanoke, Virginia.

Andy is a two-time graduate of Washington and Lee University in Lexington, Virginia. He
graduated magna cum laude with a Bachelor of Science degree in psychology and he
graduated magna cum laude with a Juris Doctor degree from the Washington and Lee
University School of Law. While in law school, Andy was the Executive Editor of the Washington
and Lee Law Review and a member of the Order of the Coif. Andy was also honored with the
American Bankruptcy Institute Medal of Excellence and the Third-Year Law-Related Service
Award at graduation.

Rachel Jones
Rachel Jones has worked as Christopher Micale's Staff Attorney since 2018.
Previously, she worked at Southwest Virginia Legal Aid Society from 2006 to 2018.
During her time at Legal Aid, she was a Staff Attorney focusing on housing and
consumer law issues and later became Managing Attorney in 2016. She has been a
Virginia CLE lecturer on Federal housing and consumer law issues since 2010 and has
written several articles for bankruptcy related publications. She is a former member of
the Virginia State Bar Bankruptcy Board of Governors. Rachel received her B.A. from
American University in Washington D.C. in 2001 and her J.D. from Syracuse University
College of Law in 2006.

Angeline Saferight Lloyd
Angeline Saferight Lloyd is a board-certified counselor by the National Board of Certified
Counselors; is certified in EMDR (Eye-Movement Desensitization and Reprocessing), a highefficacy treatment for individuals with post-traumatic stress disorder; and is certified by the International Association of Trauma Professionals as a Certified Clinical Trauma Professional.

Ms. Saferight Lloyd has been working in the helping profession since 1999 with various
populations and settings. Her professional experience includes providing support and
advocacy to victims of violence, general community outpatient mental health therapy, and
private practice counseling. Angeline has experience working with patients in inpatient mental
health and substance abuse treatment settings in both nonprofit and private settings. Angeline
also has provided clinical supervision toward licensure for several counseling residents toward
their licensure and certification as counselors.

Ms. Saferight Lloyd earned a Master of Science in Counseling and Human Development in
2005 and a Bachelor of Science degree in Psychology in 1998 from Radford University. She
received her licensed Professional Counselor credential in 2010.

Christine E. Marra
Christie Marra has been an attorney with the Virginia Poverty Law Center since
2004 and before that worked at legal aids in Richmond and far southwest
Virginia. Currently, she focuses on the rights of renters and residents of mobile
home parks, and on efforts to expand homeownership opportunities for
previously excluded communities. Christie earned her J.D. from the University of
Richmond and her B.A. from the University of Virginia. The Virginia State Bar
awarded her the Family Law Service Award in 2010 and the Legal Aid Award in
2014.

Monica Taylor Monday
Monica T. Monday is the managing partner of Gentry Locke and leads the firm's
appellate practice group. She frequently lectures and writes on appellate issues,
and regularly appears in the Supreme Court of Virginia, Court of Appeals of
Virginia, and the United States Court of Appeals for the Fourth Circuit. Prior to
joining Gentry Locke, she clerked for the Honorable Lawrence L. Koontz, Jr.

Monica chairs the Virginia Bar Association's Appellate Practice Section. She
previously served as the Chair of the Appellate Practice Committee of the Virginia
State Bar Litigation Section and as Chair of the Fourth Circuit Rules Advisory
Committee.

A graduate of the College of William & Mary and the Marshall-Wythe School of Law,
Monica is a member of the Judicial Council of Virginia and the Boyd-Graves
Conference. She is also a Fellow of the American Academy of Appellate Lawyers, the
Virginia Law Foundation, the Roanoke Bar Foundation, and the American Bar
Foundation. She served two terms on the Virginia Model Jury Instruction Committee,
and is a former board member of the Virginia Bar Association, the Virginia
Association of Defense Attorneys, and the Virginia Law Foundation. She is a Master
of the Bench in the Virginia Workers' Compensation American Inn of Court, and a
Master of the Bench and former Secretary of the Ted Dalton American Inn of Court.

Chris Salyer
Licensed Attorney in Virginia and Tennessee – UT Knoxville College of Law '95
Owner – Wealth Strategies, LLC- Full-Service Investment and Financial Services Firm '05
Securities Licensed '00 – Series 7, 31, 63 & 65
SEC Registered Investment Adviser Representative
Insurance Licensed- VA, TN, WV and NC
Attorney Support Services
Certified Divorce Financial Analyst®
Collaboratively Trained
TN Rule 31 Mediator Trained
Working on Certified QDRO Specialist (CQS™) & Certified QDRO Analyst (CQA™)
certifications with the American Association of Certified QDRO Professionals
(AACQP™)
H&R Block Franchise Owner '05-'06

Thomas R. Scott Jr
Tom Scott is a 1974 graduate of Hampden-Sydney College with a B.A.
in Government and Political Science. He graduated from the T. C. Williams
School of Law at the University of Richmond with a J.D. in 1976. Mr. Scott is
a Fellow of the American College of Trial Lawyers, and former Chairman of the
Virginia State Bar Disciplinary Board.

Mr. Scott is a senior partner at the Street Law Firm in Grundy, Virginia
where he has practiced for 42 years. Mr. Scott was selected in 2020 to the
Virginia Lawyers Hall of Fame and selected in 2021 to Super Lawyers. In
addition to his law practice, Mr. Scott joined the full-time faculty at the
Appalachian School of Law in 2005.

Brandon Snodgrass
Brandon Snodgrass opened Snodgrass Law Firm, PLC in September 2005 with a focus on
representing consumer debtors in Chapter 7 & 13 Bankruptcy. Mr. Snodgrass has gained
extensive experience in the bankruptcy court and federal court system and has expanded his
practice into representing consumers in lawsuits relating to Fair Credit Reporting Act, Fair Debt
Collection Practices Act, Wrongful Foreclosures, and a variety of cases regarding Virginia
Consumer Protection Act. Mr. Snodgrass has extensive knowledge of these consumer areas of
law and the federal court system.

Prior to starting his own firm, Mr. Snodgrass was an attorney with Morefield and Largen, PLC in
Abingdon and Wytheville, VA representing clients in Social Security Disability, Workers'
Compensation cases and personal injury claims.

Mr. Snodgrass attended Oklahoma City University School of Law graduating in May 2001. Mr.
Snodgrass attended the University of Tennessee, Knoxville graduating in 1995.