4 Month Series of Elder Abuse Training
4 Training Events
Organized and Planned by Southwest Virginia Elder Justice Task Force.
Webinars will be hosted by SVLAS.
---
These events/trainings/meetings/webinars are supported by the Virginia Coalition for the Prevention of Elder Abuse, Inc. Its contents are solely the responsibility of the conveners/authors/trainers and do not necessarily represent the views of the Virginia Coalition for the Prevention of Elder Abuse.
CONTINUING EDUCATION CREDITS
| | |
| --- | --- |
| Magistrates/Clerks | Magistrates/Clerks will submit their credit hours electronically through the e-Registration system after the conference. Their supervisors will then review and approve those credit hours. |
| Attorneys | Pending Approval for 4.0 credit hours by the Virginia Mandatory Continuing Legal Education Board. |
| Guardian Ad Litem | 6.25 hours approved for Continuing Education Credits Approved for Guardian Ad Litem |
| Law Enforcement | 4 hours approved for Career Development for Law Enforcement |
| Adult Protection Services | APS workers will receive a certificate of attendance after the conference (with hours attended) to submit to their supervisor for approval of continuing education hours up to 6.0 credit hours. |
Re-imagining Conflict Approaches
June 21, 2pm
Speaker: Shannon Sneary Alabanza, Fairfield Training Center
Description: Conflict is a part of everyday life, but responses to conflict are often predictable and the outcomes feel negative. Better understanding of the brain processes that lead to our response patterns can open a wider range of choices which in turn can lead to more positive outcomes.

In assisted living and nursing home care, residents can exhibit conflict behavior towards other residents, staff, and family members. This workshop focuses on how understanding the motivation behind these behaviors can expand choices available and give ideas on how to work towards more successful conflict engagement processes.

Engaging and interactive exercises as well as examples from the assisted living and APS contexts will be provided throughout the workshop.
---
What is Munchausen Syndrome by Proxy
July 13, 10am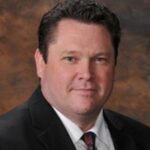 Speaker: Todd Perkins, Grayson County Sheriff's Office
Description: Factitious disorder, formerly known as Munchausen Syndrome by Proxy is a DSM-5 (Diagnostic and Statistical Manual of Mental Disorders, 5th ed.) diagnosis assigned to individuals who falsify illness in themselves or in another person, without any obvious gain. The diagnosis for an individual falsifying illness of another person is factitious disorder imposed on another.

---
When Elder Abuse Goes Digital
August 31, 10am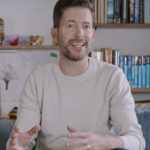 Speaker: Adam Dodge. Adam is an internationally recognized digital safety expert, attorney and speaker who believes you do not have to be a tech expert to protect yourself or others in the digital age. As the founder of EndTAB and The Tech-Savvy Parent, he has trained hundreds of organizations to address tech-facilitated abuse and has advised the White House Task Force to Address Online Harassment and Abuse, and also sits on the World Economic Forum's Digital Justice Advisory Committee. Adam's work and expertise has been featured on CBS and in Vogue, MIT Technology Review, the Washington Post, NBC News, SELF Magazine, GQ, VICE, and others.
Description: Elder abuse has gone digital. Today, older adults are spending more time online on their devices than ever before, which has created new safety risks. As such, it has become increasingly important to develop skills that prioritize the digital safety of our senior communities. In this interactive presentation, we will demystify common and emerging forms of tech-enabled elder abuse and share practical ways anyone can prevent and address these increasingly common forms of abuse.
---
Silence Isn't Golden
September 28, 10am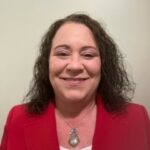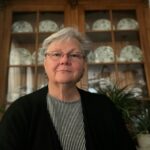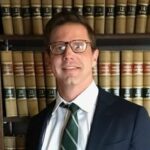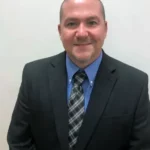 Speakers: Dawn Riddle, APS Western Region Program Consultant Senior, Virginia Department for Aging and Rehabilitative Services (DARS); Janet Brennend, Long-term Care Ombudsman, New River Valley Agency on Aging (NRVAoA); Max Morris, Staff Attorney, Southwest Virginia Legal Aid Society (SVLAS); and Gary Cody, Director of Development, Southwest Virginia Legal Aid Society (SVLAS)
Description: Silence Isn't Golden is a public education and awareness campaign in Southwest Virginia that focuses on elder abuse by defining elder abuse and using national and regional data of elder abuse statistics to convey the alarming numbers of neglect, mental, physical, and financial exploitation cases we have in the United States. Furthermore, we will discuss avenues of prevention strategies and reasons why elder abuse is so prevalent.
For more information, please contact:
GARY CODY
Director of Development
Southwest Virginia Legal Aid Society
email: gcody@svlas.org
phone: 276.783.8300, ext. 2011
Re-imagining Conflict Approaches
When Elder Abuse Goes Digital