2022 Elder Abuse Conference: Understanding Guardianships
June 10th, 2022
8:45 am – 3:15 pm Zoom Webinar
Elder Abuse: Understanding Guardianships
Elder Abuse Conference Sponsors
Approved for Continuing Education Credits for Attorneys, Law Enforcement, Guardians Ad Litem, Adult Protection Services and Magistrates/Clerks for the Elder Abuse Conference
Approved for Continuing Education Credits for Attorneys, Law Enforcement, Guardians Ad Litem, Adult Protection Services and Magistrates/Clerks for the Elder Abuse Conference
CEU information – How to obtain for the Elder Abuse conference on June 10th
| | |
| --- | --- |
| Magistrates/Clerks | Supervisors for magistrates/clerks will approve credit hours after attendee submit credit hours electronically through the eRegistration system after conference. |
| Attorneys | Approved for 5.0 credit hours including (0.0) credit hours for Ethics by the Virginia Mandatory Continuing Legal Education Board. |
| Guardian Ad Litem | Approved for 5.0 credit hours for career development. |
| Law Enforcement | Approved for 5.0 credit hours for continuing education. |
| Adult Protection Services | APS workers will receive a certificate of attendance after the conference with hours attended to submit to their supervisor for approval of continuing education hours up to 5.0 credit hours. |
Summary
Guardianship is the legal process by which an individual assumes the role of decision-maker for an adult who becomes unable to make such decisions for himself/herself.

The Elder Abuse: Understanding Guardianships Conference will explore how professionals can become more acquainted with alternatives to guardianships; forms of guardianships; best practices for people to require guardianships to help navigate their lives better; how we can best serve people under guardianships; and restoration of rights when a person under a guardianship no longer needs a guardian for decision-making.
For more information, please contact:
GARY CODY
Southwest Virginia Legal Aid Society
Director of Development
email: gcody@svlas.org
phone: 276.783.8300, ext. 2011
About Our Presenters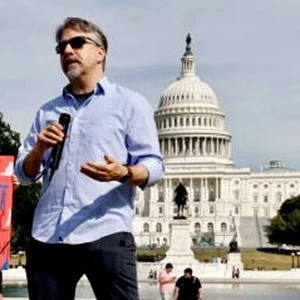 Jonathan Martinis
Senior Director for Law and Policy
Burton Blatt Institute
Syracuse University
Mr. Martinis is the Senior Director for Law and Policy in the Burton Blatt Institute (BBI) at Syracuse University. He is based at BBI's Washington, D.C. office and leads the institute's national and international efforts. Martinis has over 20 years of experience representing and advocating for people with disabilities under the Americans with Disabilities Act. He served as lead counsel in Brinn v. Tidewater Transportation District Commission, the first case to hold that people with disabilities have a right to paratransit transportation on a next-day basis. He was also lead counsel in Winborne v. Virginia Lottery, in which the court held that the Lottery must ensure that all private businesses selling Lottery tickets are accessible to people with disabilities.
Most notably, in 2013, Martinis represented Jenny Hatch in the nationally acclaimed "Justice for Jenny" case. Martinis helped Ms. Hatch secure her right to live where and how she wants, to make her own decisions, and direct her own life. Jenny's case was the first trial to hold that a person with disabilities has a right to engage in "Supported-Decision Making," where people work with trusted friends, family members, and professionals to help them understand the situations and choices they face, so they may make their own decisions – rather than be subjected to a unnecessary permanent, plenary or full guardianship.
David Godfrey
Director of the ABA Commission on Law and Aging
Washington, DC

Mr. Godfrey is the Director of the ABA Commission on Law and Aging in Washington DC. He is responsible for the managing the research, training, and policy work of the Commission. Prior to joining the Commission, he was responsible for elder law programming at the Access to Justice Foundation in Kentucky. Mr. Godfrey earned his B.A. with honors at Rollins College in Winter Park, Florida, and his J.D. cum laude from the University of Louisville School Of Law in Kentucky. He served on the board of the National Academy of Elder Law Attorneys – and was named a Fellow of the Academy in 2019.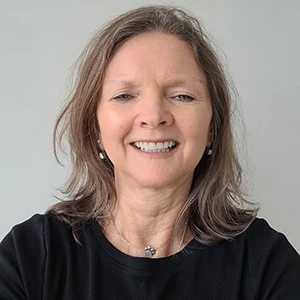 Annette Clark
Older Adults Specialist
Department of Behavioral Health and Development Services
Ms. Clark is the Older Adults Specialist with the Department of Behavioral Health and Developmental Services (DBHDS) received her Bachelor's degree in Psychology/Sociology and her Masters in Science in Gerontology from Virginia Commonwealth University. Before joining DBHDS, she worked with the Alzheimer's Association for 17 years, 19 years of experience working with persons living with dementia at the Adult Care Center of Roanoke Valley, served as Adjunct Faculty with Virginia Commonwealth University and an Instructor for the Department of Social Services. Annette is a member of the Board of Directors with the Area Agency on Aging and serves as Chair for the Advisory Council.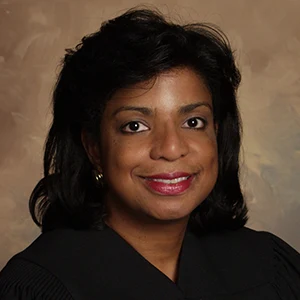 Judge Janice Martin
Retired Judge
Louisville, Kentucky
Judge Martin is a retired Judge from Louisville, Kentucky. She has the distinction of being the first Black female Judge in the Commonwealth of Kentucky and the first minority to serve as Bar Counsel for the Ky. Bar Association. She was appointed to the bench in March,1992, elected in November,1992, and served in the Judiciary without opposition until her retirement in 2009. From 2009-2016, she served as a Senior Status Judge, presiding over District, Circuit, and Family Courts throughout the Commonwealth of Kentucky.
Judge Martin is a faculty member of the National Judicial Institute on Elder Abuse, and the National Judicial Institute on Domestic Violence. She trains Judges and other professionals nationally on the issues of Elder Law, Elder Abuse and Domestic Violence. She has served as a Consultant for the Department of Justice, Office on Violence Against Women.
Judge Martin is a former Prosecutor, Bar Counsel for the Kentucky Bar Association, Private Practitioner, Staff Attorney for Legal Aid, and an Instructor at the University of Louisville. She chaired the first Kentucky Task Force on Racial Fairness in the Courts and has served on the Kentucky Task Forces on Lawyer Discipline, and Public Advocacy. She has been a Board Member of: The Louisville Bar Association, and the Louisville Bar Foundation, in addition to other numerous civic, and charitable boards.
Judge Martin is the recipient of the first Louisville Bar Association Trailblazer Award, the University of Louisville Outstanding Alumni Award: Alumni Fellow, and the University of Louisville Order of Merit Award. Judge Martin was inducted into the Jefferson County Office for Women, Hall of Fame.

Judge Martin received her B.A. with honors from the University of Louisville, and her J.D. from the University of Louisville Brandeis School of Law.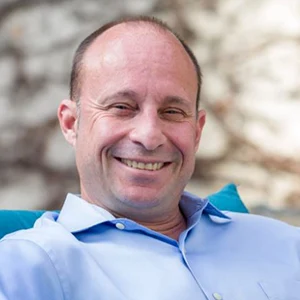 Dr. David Franklin
Clinical Neuropsychologist
UC Riverside School of Medicine
Dr. Franklin, Psy.D., M.H.A., is a clinical neuropsychologist who joined the UC Riverside School of Medicine in 2014. He previously worked as an associate clinical professor at the UC Irvine School of Medicine and was director of resident and student wellness at the university.
Dr. Franklin received his master's of science in health care administration from California State University, Long Beach, and received his doctorate in clinical psychology with an emphasis in neuropsychology from Alliant International University.
He served as treasurer of the California Psychological Association Neuropsychology division. He has also worked as a consulting investigator/researcher for Clinical Innovations, Inc.
Franklin has conducted research in the use of Pagoclone, Olanzapine and Risperidone in the treatment of stuttering as well as on concussions and dementia. He was the assistant director of the UCI Stuttering Center and co-founding director of the UCI Comprehensive Sport Concussion Program.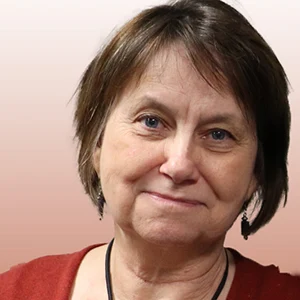 Patti Meire
Coordinator for
Public and Guardian Conservator Program
Virginia Department of Aging and Rehabilitative Services
Ms. Meire, Esq., joined the Virginia Department of Aging and Rehabilitative Services in August 2016 as Coordinator for the Public and Guardian Conservator Program. She is a 1986 graduate of the Georgetown University Law Center. Patti has had a varied legal career working in private practice and in public service positions.
8:45 am
Welcome & Introductions
Joseph R. Carico, Esq., Executive Director, Southwest Virginia Legal Aid
9:00 am
Opening: KEYNOTE
Supported Decision Making and Fundamental Rights
Jonathan Martinis, Esq., Senior Dir. of Law and Policy at the Burton Blatt Institute,
Syracuse University, Syracuse, NY
Study after study has shown that when people with disabilities have more control over their life and make more decisions for themselves – when they have more self-determination – they have better lives. People with disabilities who are more self-determined are more likely to live independently, work, be integrated into their communities, and avoid abuse.
This session will introduce the audience to the theory and practice of Supported Decision-Making (SDM). When people with disabilities use SDM, they work with friends, family, and professionals so they can understand their choices and make their own decisions. As a result, SDM can help people be self-determined, have better life outcomes, and avoid unnecessary guardianship!
10:15 am
Break
*15-MINUTE SESSION CHANGE
10:30 am
Breakout Sessions (choose one)

Representing a Person with a Guardian (Breakout Room A)
Jonathan Martinis, Esq., Senior Dir. of Law and Policy at the Burton Blatt Institute, Syracuse University, Syracuse, NY
David Godfrey, Senior Attorney, ABA Commission on Law & Aging, Washington, D.C.
Ethical rules require attorneys to maintain a normal client-lawyer relationship with their client who have diminished capacity. As with all other clients, attorneys must provide advice and information to the client so that they can make their own decisions about the goals of representation. How can attorneys do this if their clients are under guardianship? Guardians, by definition, are empowered to make some or all decisions for the person. How, then, can an attorney work with a person under guardianship?
In this session, we'll discuss ways attorneys can represent people under guardianship in a way that meets their ethical obligations and best serves the client, while also respecting the role of the guardian.

Guardianship: Dementia and Other Mental Health Issue Signs and Symptoms (Breakout Room B)
Annette Clark, Older Adults Specialist, Virginia Dept. Of Behavioral Health & Developmental Services, Richmond, VA
This session will provide an overview of dementia, challenging behaviors, risk factors and prevalence of Alzheimer's disease and other forms of dementia. Dementia related behaviors frequently lead to extended stays in state hospitals with an increased cost of care and reduction in safety for the patient and staff. The patients often have barriers to discharge and require guardians to help navigate the process.
11:45 am
Lunch Break
*30-MINUTE BREAK
12:15 pm
Breakout Sessions (choose one)

Alternatives to Avoid or Replace Guardianship (Breakout Room A)
David Godfrey, Senior Attorney, ABA Commission on Law & Aging, Washington, D.C.
Alternatives to guardianship can be used to avoid guardianship, to defend against a filing for guardianship or to build the case to modify or terminate a guardianship and restore the persons rights. This session will talk about the most common alternatives such as advance health care directives, powers of attorney, authorized signers, direct financial arrangements, trusts, decision supports and supported decision making, and how these build the case against the need for guardianship. We will also cover how to build oversight and accountability into the alternatives.

Public and Private Guardianship in Virginia: The Process and the Guardrails (Breakout Room B)
Patti Meire, Esq., Coordinator, Virginia Public Guardian Program
Guardianship is an increasingly controversial topic nationwide. In Virginia, legislators and the public are examining how guardianship works here. This presentation will outline some of the fundamentals of guardianship in Virginia and requirements of the Virginia Code designed to protect the rights of individuals subject to a guardianship proceeding. The presentation also will discuss the Virginia Public Guardian & Conservator Program and how public guardianships operated through the program differ from private guardianships.
1:30 pm
Break
*15-MINUTE SESSION CHANGE
1:45 pm
Breakout Sessions (choose one)

Capacity Issues for Cases Involving Elder Abuse (Breakout Room A)
Futures Without Violence & The National Clearinghouse on Abuse in Later Life
Judge Janice Martin (Retired), Commonwealth of Kentucky Bar Association, Louisville, KY
Dr. David Franklin, Psychology Doctor, M.H.A., Neuropsychologist, UC Riverside School of Medicine, Long Beach, CA
This workshop introduces the concept of capacity as a continuum of abilities to be reviewed in the context of individual circumstances. Participants will learn how ageist assumptions can lead to unfounded doubts about capacity, as well as ways in which the effects of abuse can be misconstrued as signs of a lack of capacity. The link between lack of capacity and the risk for abuse will be explored. How best to use professional evaluations of capacity and a roadmap for making capacity determinations will also be discussed, along with alternatives to full guardianship.

Guardianship Termination and Restoration of Rights (Breakout Room B)
Jonathan Martinis, Esq., Senior Dir. of Law and Policy at the Burton Blatt Institute, Syracuse University, Syracuse, NY
Under Virginia, people who have or regain the ability to make their own decisions and direct their lives should not be in guardianship. When an attorney is representing a person under guardianship who wants to file a petition for termination, or believes that their client no longer needs a guardian, how should they proceed?
In this presentation, we'll discuss practical strategies for representing clients in guardianship termination proceedings and ways to establish that a client no longer needs a guardian including the use of Supported Decision-Making and other less-restrictive alternatives to guardianship.
3:00 pm
Call to Action
Gary Cody, Director of Development, Southwest Virginia Legal Aid Society
Keynote
Opening: KEYNOTE – Supported Decision Making and Fundamental Rights

Breakout Sessions: 10:30am
Public and Private Guardianship in Virginia: The Process and the Guardrails (NO RECORDING FOR THIS SESSION)
Breakout Sessions: 2:15pm
Capacity Issues for Cases Involving Elder Abuse (NO RECORDING FOR THIS SESSION)
Guardianship Termination and Restoration of Rights (NO RECORDING FOR THIS SESSION)