Child Protection, Prevention and In Home Services
April 22, 2022
1:00 pm Zoom Webinar
Child Protection, Prevention and In Home Services
As part of Child Abuse Prevention Month, you are invited to participate in a webinar focused on the importance of community collaboration in order to prevent and protect children from abuse and neglect. Webinar participants will learn about child maltreatment and possible indicators of abuse or neglect, strategies to prevent child maltreatment and child maltreatment deaths, and services available in the community to support and strengthen families.
Continuing Education Credits are not available for this webinar.
About Our Presenters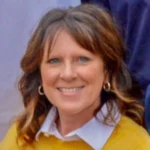 Tammy Francisco
Virginia State Department of Social Services
Child Protection Consultant
Tammy Francisco has been a lifelong resident of Southwest Virginia. Tammy's interest in social work was inspired by her parents who served as foster parents for over 20 years. She attended University of Virginia's College at Wise and received a B.S. in Psychology and Sociology. She obtained her MSW from Virginia Commonwealth University. Tammy began her career in 1991 with DSS as a Foster Care/Adoptions worker and later expanded her expertise into the field of Child Protective Service investigations. In 1997, she became the Social Work Supervisor with the Washington County Department of Social Services. Tammy currently works with the Virginia State Department of Social Services as the Child Protection Consultant. She has 30 years working with local and state DSS. She resides in Abingdon Virginia with her husband, Mark, and has officially raised three boys', Andrew, Thomas, and Luke.
Leanne Lambert was born, raised and has lived in Tazewell County for most of her life. Leanne has always been interested in serving and caring for children from an early age and this passion lead her to the field of Child Welfare. After gaining a B.S. in Psychology from Emory & Henry College in 2002, she was a Lead Teacher at Bristol Head Start and then became Lead Teacher and Assistant Center Director at Radford Head Start. In 2004 Leanne began serving at the local level in Child Protective Services and In Home Services. While in that role, Leanne also became and remains a member of the Virginia Child Protective Services/Prevention Policy Advisory Committee. Leanne joined the Virginia State Department of Social Services as the first In Home Practice Consultant for the Western Region in 2021. Leanne lives in Tazewell with her black lab Echo and loves spending time with her 2 nieces and 2 nephews, reading/watching documentaries, and attending live music events.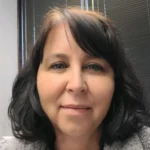 Hope Yeary
Washington County DSS
CPS Supervisor
Hope Yeary has been a lifelong resident of Southwest Virginia. She graduated from Emory and Henry College with a B.A. in Psychology. Hope began her career in 1993 working at Cumberland Mountain Community Services in Cedar Bluff, VA in the substance abuse treatment program and then later with the Early Intervention Program for children ages birth to three years of age. With almost 22 years of experience working in Child Protective Services, she began her career as a CPS Investigator with Lee County Department of Social Services in 1999. In 2010 she became the CPS Supervisor in Lee County and was there for five years before going to Scott County to serve as the CPS and APS Supervisor. Currently, she is the CPS Supervisor at Washington County DSS. Hope resides in Jonesville, VA with her husband, Brady. They have a son and daughter-in-law, Kempton and Destini.