COERCIVE CONTROL in Intimate Partner Violence
Friday, October 29, 2021 via Zoom Meeting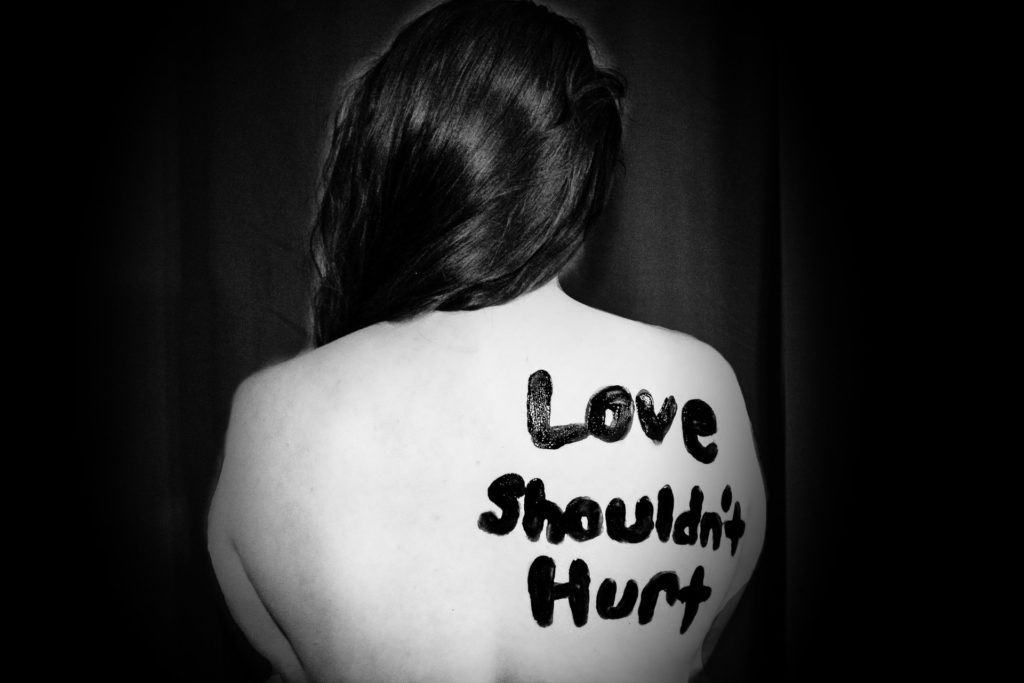 Presented by
Southwest Virginia Legal Aid

Continuing Education
This training has been approved for 4.0 credit hours including (0.0) credit hours for Ethics by the Virginia Mandatory Continuing Legal Education Board, for 4.5 hours continuing education credits for magistrates and clerks, 4.0 hours continuing education credit hours for Guardians ad Litem, and 1 hour Legal and 3 hours Career Development partial in-service credit for Law Enforcement.
Special Offer!
Dr. Kelly Weisberg, Ph.D, J.D.
Domestic Violence Law – Hornbook Series
Essential New Reference Guide. This book is an authoritative, comprehensive overview of all aspects of state and federal law on domestic violence.
Hallmark features include an in-depth exploration of the nature and extent of domestic violence, the full range of physical, sexual, and psychological abuse, criminal defenses, evidentiary issues, and more.

Dr. Weisberg is offering a 15% discount on her book to all participants. For more information, click here.
8:15 – 8:30
Welcome/Introductions
Joseph R. Carico, Esq., Executive Director, Southwest Virginia Legal Aid
8:30 – 10:00
Session 1: Coercive Control: A New Crime Against Liberty in Personal Life?
Dr. Evan Stark, Ph.D, MSW, Professor Emeritus, Rutgers University, Woodbridge, CT

Forensic social worker Dr. Evan Stark first coined the phrase "coercive control" in articles in the 1990s, and later in his landmark book, Coercive Control: The Entrapment of Women in Personal Life, which was published in 2007. Coercive control provides a new conceptual and legal framework that views partner abuse as a crime against the autonomy, dignity, equality, and liberty of the victim. Unlike more traditional views of intimate partner violence, which view abuse as discrete incidents individually judged by their severity, the effects of coercive controlling abuse are cumulative rather than incident-based. Coercive controlling abuse can include intimidation, degradation, humiliation, surveillance, and isolation. These tactics are designed to establish the dominance of the abuser by instilling fear, dependence, compliance, loyalty, and shame in the victim. This form of abuse is believed to be widespread, experienced by as many as 60% to 80% of abused women, in addition to their experiences of physical and emotional abuse. In this session, Dr. Stark will provide an introduction to the concept of coercive control, and how it has provided the conceptual groundwork for new criminal offenses in the U.S. and elsewhere in the world.
10:00 – 10:15
Break
10:15 – 11:30
Session 2: Legal Update on Coercive Control Laws
Dr. Kelly Weisberg, J.D., Professor of Law, Hastings College of Law, University of California

In this session, Professor Weisberg will focus on Legal Updates to Coercive Control Law Reform. She will trace the evolution of the law's recognition of the doctrine of coercive control, highlight current developments in the U.S. and abroad that recognize the doctrine, and suggest policy reforms.
11:30 – 11:45
Break
11:45 – 1:00
Session 3: Context is Everything: Assessing and Addressing Coercive Control in Child Custody Cases
Darren Mitchell, JD, Attorney and Consultant on Domestic Violence, Takoma, MD

Although often undetected or ignored by judges and other family court professionals, coercive controlling abuse can profoundly jeopardize the safety and wellbeing of children and parents. This session emphasizes the need for all family court professionals to assess and respond to the nature, context, and effects of coercive controlling abuse in families and provides tools and strategies for doing so.
1:00 – 1:15
Closing Remarks
Sarah Angles, Human Resources Officer, Southwest Virginia Legal Aid
Dr. Evan Stark, Ph.D, MSW, Professor Emeritus, Rutgers University, Woodbridge, CT
Evan Stark is a sociologist, forensic social worker, a widely published author and an award-winning researcher with an international reputation for his innovative work on the legal, policy and health dimensions of interpersonal violence, including its effects on children.
His book, Coercive Control: The Entrapment of Women in Personal Life (Oxford, 2007) was named the outstanding book in the social sciences for 2007 by the American Publishers' Association and recipient of the American Library Association's "Choice" Award for "outstanding academic book reviewed in 2008."
Dr. Stark's work on coercive control has helped shape policies on gender violence in several U.S. States, in Taiwan, Turkey and other countries where he has worked, and laid the conceptual groundwork for new offenses involving "coercive and controlling behavior" in England/Wales (2016) as well as in Scotland (2017).
Dr. Stark holds a BS from Brandeis University, an MA in Sociology from the University of Wisconsin, a Ph.D in sociology from SUNY-Binghamton, and an M.S.W. from Fordham University. He is currently Professor Emeritus at Rutgers University, School of Public Affairs and Administration (SPAA), in Newark, New Jersey.
Dr. Kelly Weisberg, J.D, Professor of Law, Hastings College of Law, University of California
Professor D. Kelly Weisberg has been a faculty member at University of California Hastings College of Law for more than 35 years. She teaches courses on family law, domestic violence, stalking, juvenile justice, children and the law, and wills and trusts. Since 2013, she has served as editor of Domestic Violence Report, a national newsletter on domestic violence law and policy. In that role, she was awarded the 2021 Hope Rising Journalism Award at the 21st Annual International Family Justice Center Conference. The award recognizes those who have helped advance awareness, training and policy change around domestic and sexual violence, child abuse, elder abuse and human trafficking.
Professor Weisberg is the author of several law review articles and books on family law and domestic violence, including MODERN FAMILY LAW; CASES AND MATERIALS (Wolters Kluwer, 7th ed., 2020), DOMESTIC VIOLENCE LAW (West Academic Pub. Co. 2019) and DOMESTIC VIOLENCE: LEGAL AND SOCIAL REALITY (Wolters Kluwer, 2nd ed., 2019). She is a member of the American Law Institute (ALI) and a liaison to the ABA Commission on Domestic and Sexual Violence.
Professor Weisberg received her undergraduate degree, graduating Phi Beta Kappa with a double major in Sociology and French Literature, and her PhD in Sociology from Brandeis University. She received her JD from the University of California Berkeley School of Law.
Darren Mitchell, JD, Attorney and Consultant on Domestic Violence, Takoma, MD
Darren Mitchell is an attorney and consultant on domestic violence and other violence against women issues, with a focus on child custody and domestic violence, firearms and domestic violence, interstate child custody, protection order issuance and enforcement, and full faith and credit. Since 2000, he has trained judges, attorneys, advocates, and other professionals across the country and has published several articles on these topics. His consulting clients include the National Council of Juvenile and Family Court Judges, the Maryland Network Against Domestic Violence (for which he served as Interim Executive Director), the Center for Court Innovation, the Legal Resource Center on Violence Against Women, the Battered Women's Justice Project, and other national and state organizations.